PELVI.LOC® PL-3DAS Activ for moulded Seat
Details

PELVI.LOC® PL-3D Pelvis Belts
Version
Pelvis - retraction - belt for moulded seats
3D - belt high tensile forces with enlarged pads -surface. Nylon strap for passing through the moulded seat. 3 - Dimensional shape gives maximum support of the pelvis without pressure on the spine "anterior superior". Formed shape with ultra thin end at the moulded seat fixing point to avoid lateral pressure marks at the pelvis. The covered buckles help protect from injury and accidental opening during use.
Scope of application
For custom-made seating systems, moulded seat.
Special features
To improve positioning of the pelvis - retraction of the seat, with high spasticity.
Article numbers
PL-3DAS-XS for width 16-24 cm
PL-3DAS-S for width 20-32 cm
PL-3DAS-M for width 30-40 cm
PL-3DAS-L for width 36-46 cm
PL-3DAS-XL for width 44-52 cm
Zusatzartikel
For moulded seat for better pelvic positioning in the wheelchair.
Article number: PB-BL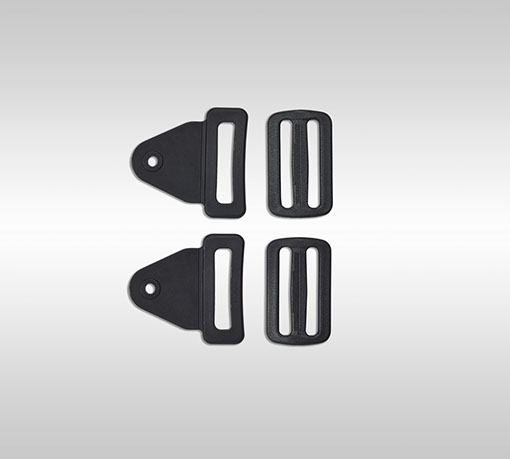 Attachment kit for seat buckets.
Article number: BS24-BL